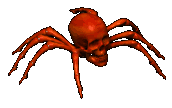 Hello

My Name Is Boo Kitty And I Am 13 Years Old. I Love Halloween And The Color Red. I Made This Website For You To Enjoy.

This Is The First Website I Have Ever Made And When I Learn Some More My Next One Will Be Better.

Just Added - Page 8

My Site Has Been Accepted Into Loads Of Webrings, So I Thought I Would Give Them Their Own Page. Wow, I Can't Believe That My Little Site Is Doing So Well - Thank You ALL For Visiting And For Making This Happen.

Love Boo Kitty

My Very Own Webrings

This is just so super cool - I started my own ring, well with a bit of help from my big sister Emma, she is just so good at all this stuff. Please take a look and I want you all to join.

Yahoo - I just adopted a Webring! It was originally named Erica's Spooky Halloween Webring so I thought I better rename it.

Wha-hoo - I just adopted another Webring.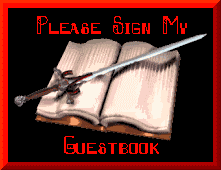 This Ranking List Is Really Neat - It Shows Exactly Where Your Site Is On The List.